Glossary of Terms
Descriptions of Strand and Cable Terminology.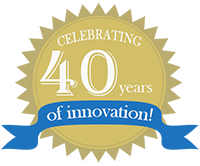 Wire
Filament of metal reduced to its final shape, size and physical properties by process of drawing through dies, usually rounded in shape.
Strand
Multiple wires that are laid together helically and symmetrically arranged with uniform pitch or lay.
Cable
Multiple strands that are laid together helically and symmetrically arranged in multiple layers with uniform pitch or lay.
Alloy
Substance having metallic properties composed of two or more chemical elements intimately mixed and dissolved in each other when in molten state.
Lay Length Or Pitch
Distance in a straight line, measured for a wire to make one complete spiral around the center or theoretical center of a strand or cable – either wound left hand "S" or right hand "Z".
Stress Relieved
Treatment of product to reduce processing stresses built up in metal. Can be completed mechanically, thermally or with a combination of both.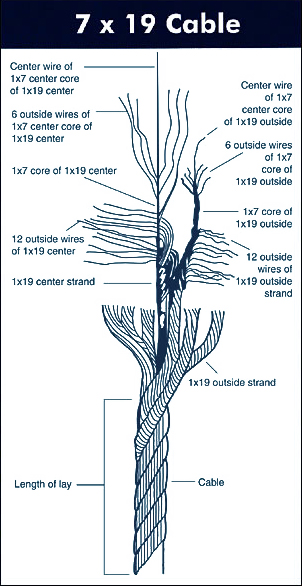 Anneal
Process of material being heated and cooled to reduce embrittlement and increase elongation.
Tensile
Relative strength of metal based on breaking strength and area, usually expressed in pounds per square inch (PSI), Newtons/mm2 (N/mm2) or Kilograms/mm2 (Kg/mm2).
Breaking Strength
Force required to mechanically fracture metal, expressed in pounds (lbs.), Newtons (N) or Kilograms (Kg).
Overall Diameter
The measurement of the outside width of the finished strand or cable. For shaped products this includes width and thickness.
Tolerance
Range of variance allowed for mechanical and chemical attributes.
Multiple Standard Constructions Available.