Custom Cable Products
Custom Stranded proprietary wire and cable products.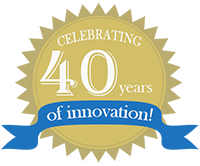 Jersey Strand and Cable, Inc. takes great pride is specializing in the development and manufacture of "Custom Stranded" proprietary wire and cable products. Our unique capability to assist with the design of cable and strand for specific applications allows us to meet and exceed your most demanding expectations. Our staff, supplied with your performance and specification requirements can provide you with the highest quality finished cable and strand products.
We begin with your specification and develop custom cable and strand to meet each individual criterion. We can aide you with selection of materials using your specifications and requirements. We also pay close attention to how the product is packaged; this can be a determining factor in its ability to process more efficiently. This process is to ensure maximum quality performance of the finished strand or cable.
In the initial or post design stage, JSC can provide samples and/or minimum quantities for prototype and customer evaluation. Our development staff follows up to establish that your custom cable performs to your specifications and determines if adjustments in design or manufacturing process are necessary.
When the product design meets your requirements, our sales executives will then provide quotations based on materials, quantity and delivery schedules.
If confidential status is critical for your product, we can assure that your custom cable products retain total exclusivity to your company.
JSC continuously updates production capabilities utilizing modified equipment and state of the art accessories to fulfill the mandates of the market.
Small Diameter Specialty Cable
Leader in small diameter strand and cable for special applications. 
Our most recent project was The Eisenhower Memorial Tapestry. Contact us today to discuss your special needs and application.
Medical Devices
Small diameter strand and cable for medical snares.
Jersey Strand & Cable provides a unique manufacturing ability for small diameter strand and cable for medical devices such as guide wires and snares for endoscopic tools.
Extraordinary strand and cable used for snares are manufactured for low volume prototypes or high volume yearly production requirements.
Wire sizes from 0.001″ to 0.031″ can be used to manufacture unique strand and cable for guide wires and snares prototype testing.
Jersey Strand & Cable can also manufacture large volumes to demanding specifications, based on established requirements.
Braided Wire Products
Made from stainless steel, pure nickel, and a variety of other materials on braider bobbins.
Over 80 braiders are available to enable the production of custom, flat and tubular braids for our customers.
Braiding over customer-provided cables utilizing wire diameters 28 gauge to 44 gauge can provide shielding and/or abrasion resistance necessary for some applications.
Small diameter wire will be considered depending upon its specifications.
Examples of Custom Cable
Custom Cable with varied constructions and individual specifications made to order.
0.145″ diameter 7x8x7x36 cable
The cable applications can include uses for low stretch, high flexibility, high strength, and long cycle life over small diameter pulleys.
1 x 19 Tin Copper/Stainless Steel strand
Materials may be mixed to produce strand or cable such as a 1 x 19 Tin Copper/Stainless Steel strand with optional diameters.
This strand is available in diameters from .006″ to 0.080″.
Mixtures of materials may include: Ferrous and nonferrous wire, metal and nonmetal components such as man-made fibers, plastic compounds and others.
5/32″ 7×19 Hastelloy C276® cable
Exotic metals can be used for corrosion resistant applications as well as harsh chemical environments.
Descriptions of Strand and Cable Terminology.