Covid 19 statement
Due to the Covid-19 virus we need to keep our employees and their families safe. We are taking steps including employee distancing and cleaning to prevent spread of any virus. We will do our best to complete orders as soon as we can and continue to provide quality products as timely as possible. Looking forward to the end of this crisis JSC is investing in inventory and building of equipment to provide a variety of products that will put us in the position to supply customers when the government allows us to work.
Jersey Strand and Cable will be open for business untill further notice. We are still working to keep our customers supplied.
Cleaning is being done on a daily basis by outside service.  Masks are supplied and required and distancing of 6 feet or more is manditory.
If you must communicate with us, please do so by phone or email as we will be checking them regularly and will respond in a timely manner.
We will update our hours and Days open on our website and our facebook page.
Contact
Contact Information for Jersey Strand & Cable, Inc.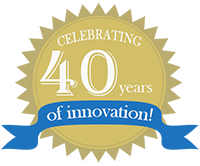 General Inquiries
Please use this Contact Form for General Inquiries Only.
Ready to Request a Quote?