Stranded Wire
Custom Stranded proprietary wire products.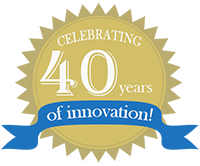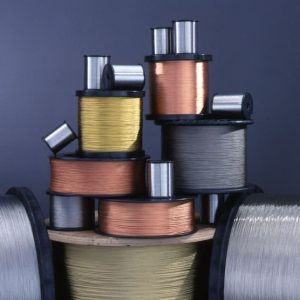 Another popular type of wire rope that we manufacture here at Jersey Strand and Cable is stranded wire. We create stranded wire, which we sometimes call wire strand, by stranding together individual wire filaments into strands, and then wrapping them helically around a core to make rope.

So, stranded wire is made up of: wire filaments, strands, and a core. We define strands as multiple wires that are laid together helically and symmetrically arranged with uniform pitch or lay.
Wire strand has a lot to offer. It is flexible, strong, great for support and lifting mechanical loads, and it holds up well in the face of tension, vibration, and movement. Made from the right metals, wire strand can be a great conductor of electricity, and useful in telecommunications.

Wire strand is also highly customizable. For example, stranded wire changes per the thickness of its strands. In general, the smaller the wire filament diameter, the more flexible the stranded wire. Meanwhile, the thicker the wire filament diameter, the stiffer the stranded wire.
Some of the many industries that rely on our stranded wire products include: aerospace, electronics, defense, automotive, chemical, communications, healthcare, and security.
Our Stranded Wire
At Jersey Strand & Cable, we offer stranded wire with a wide range of strand counts, wires per strand counts, pitches, lays, lengths, widths, and materials.
We offer stranded wire in different joining arrangements including: concentric stranding, unilay stranding, rope lay, and more.
Learn more by reaching out to our customer service team.
Some of the stranded wire constructions we most often manufacture include:
1 x 3 (1 set of 3 wires bundled together)

1 x 7 (6 wires wrapped around 1 center wire)

1 x 19 (12 wires laid around 1 center 1 x 7 strand)

3 x 7 (3 sets of 1 x 7 strands bundled together)

7 x 3 (6 sets of 1 x 3 strands cabled around a 1 x 3 center strand)

7 x 7 (6 sets of 1 x 7 strands cabled around 1 center 1 x 7 strand)

7 x 19 (6 1 x 19 strands cabled around 1 center 1 x 19 strand)
Every wire strand configuration offers something different. For example, small diameter stranded wire, like 1 x 3 stranded wire , is highly strong for its diameter. In contrast, other stranded wire configurations, like 1 x 7 or 1 x 19 stranded wire ropes, have more flexibility. Wire strand products like 1×3, 1×7 and 1×19 are perfect for push-pull applications.
Some of the many materials we use to make stranded wire include:
Stainless Steel (corrosion resistant, strong, economical)

High Carbon Steel (extremely strong, wear resistant)

Brass Plated Steel (strong, perfect for applications that require rubber adhesion)

Copper Clad Steel (strong, ideal for applications that require strong and conductive materials)

Copper Alloy (perfect for electronic applications)

Brass Alloy (aesthetically pleasing, strong, durable)

Bronze Alloy (aesthetically pleasing, strong, durable)

Nickel Alloy ( perfect in high temperature environments and highly corrosive environments)

Titanium Alloy (ideal in applications requiring light strength, biocompatibility, and/or specific corrosion resistance)

Aluminum Alloy (works well as lightweight, low-density electrical conductor)
To find the perfect wire strand configuration for your application, contact us with your application specifications today. We look forward to working with you.
ABOUT US
A pioneer of specialty wire and cable products, Jersey Strand & Cable first started over 40 years ago. Our founders started Jersey Strand & Cable because they recognized that the market was sorely lacking in aggressive and knowledgeable suppliers. Over the years, we've led the way in this industry.
Today, Jersey Strand is one of the largest and most diversified suppliers of small diameter wire rope and cable products in the business. Using cutting edge technology and custom-designed production machinery, we're prepared to take on any challenge.
Jersey Strand takes pride in our high quality products and the speed with which we deliver them to our customers. To learn more about our products and practices, reach out to us today via phone, email, or our online Request a Quote tool. We can't wait to hear from you!
Contact Us about our Stranded Wire!