Military
Custom Strand and Cable Manufacturing for Military Uses.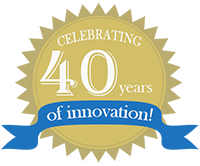 Jersey Strand & Cable Inc. is a USA based specialty strand and cable manufacturer in New Jersey providing a unique custom manufacturing ability to make small diameter strand and cable for numerous military uses from strand and cable for communications to strand for spring manufacturing.
Products are made from the following materials: stainless steel, brass plated steel, galvanized steel, bare steel, copper, copper alloys and other nonferrous materials. JSC also produces composite strands and cables mixing tin copper and galvanized steel, stainless steel, Kevlar and tinned or bare copper. Other combinations can be made as required to achieve specific results. Wire diameters can range from 0.001" to 0.078" depending on material with tensile strength ranges of 15000psi (aluminum) to over 350,000psi (bare steel, brass plated steel, etc.). Strand and cable diameters can range from 0.003" to 0.250" depending upon construction and materials. Strand and Cable can be cut to length with welded ends.
Our one of a kind equipment can produce strand and cable using a wide variety of materials. Constructions range from 1×3, 1×7, 1×19, 3×7, 7×3, 7×7 and 7×19.