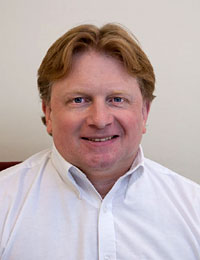 Phillipsburg, New Jersey – January 12, 2012 – Solidifying top management continues at Jersey Strand and Cable. Executive Vice-President, John Pratt, has his role expanded.
John has been a staple at JSC for over 30 years, joining the business his father, Al Pratt, founded more than 30 years ago. John has been educated by the masters in the custom wire rope business. Starting out at JSC as a wire scrapper, John has seen his role grow along with the company. John earned his stripes, under Al's tutelage, by mastering every aspect of the business here at JSC.
John currently has six direct reports and his responsibilities include project management, strategic planning, productivity, legal and compliance, and operations working "hand in hand" with President, Al Pratt.
Al Pratt says, "John continues to be integral to the growth of JSC and over the years he has mastered every aspect of our business. It is a comfort to me to know that one day John will provide continuity for the friends we call our customers. John continues his efforts with the same devotion and tenacity that this corporation was founded upon, and I am proud to see what my son has achieved here at JSC."
About Jersey Strand and Cable
Jersey Strand and Cable was founded over 30 years ago. It is privately held and is the most diversified fine diameter custom strand and cable manufacturer of its magnitude in the world. Located in two facilities totaling over 100,000 square feet in Phillipsburg and Washington, New Jersey, JSC utilizes over 200 production machines, many of which were conceived and built or modified at JSC.