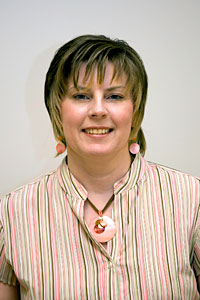 Phillipsburg, New Jersey – September 24, 2012 – Growth in the management team continues at Jersey Strand and Cable.
Michelle Johnson has joined JSC in the role of Financial Director. She brings diverse skills from a more than 20 year career. Early in that career, Michelle worked as a certified travel agent and Charter Tour Sales representative for Trans-Bridge Bus Line. During their corporate growth Michelle was intrigued and inspired to pursue a childhood dream.
That dream took Michelle on a schooling adventure and career change into the financial world. Business accounting was always appealing to her because of the unique challenges it presents.
Michelle comes to JSC after a long tenure at a distributer in the glass working industry with a more than 40 year history. While there she was given ever increasing roles including: accounting, purchasing, shipping, sales, marketing, web development, IT and human resources.
As JSC's Financial Director, Michelle will handle all AP, AR, payroll, corporate taxes, insurance and accounting functions. Additionally she will utilize skills from earlier in her career to handle HR functions such as new hire orientation, plant staffing and coordinating with employees regarding health and fringe benefits and our social events.
JSC President, Al Pratt says, "I am very pleased with Michelle's efforts in automating and streamlining our financial software operations. She is an excellent multi-tasker and the things she has implemented in her short time at JSC have allowed us to grow other parts of our business. "