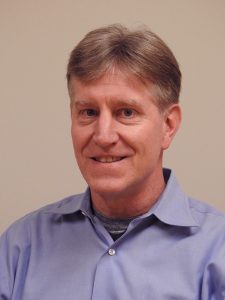 Phillipsburg, New Jersey – March 4, 2019 – Jersey Strand and Cable, Inc. is excited to introduce the newest member of our team Dave Bell. David is stepping in to lead the sales team as our new Sales Manager.
David holds a bachelor's degree in business management from Centenary College in Hackettstown, NJ. His professional background over the past 20 years included the US Navy as an Avaiation Structural Mechanic/Aircrew and has been working in a sales management capacity with both domestic and international companies during this period of time.
Most recently, Dave was working for an International German-based company selling industrial braking systems, supportive parts and services to the North American ports, mining and OEM markets in the crane industry. He was responsible for direct selling, acheiving all target objectives within the sales department and the company. This included forcasting sales on product lines, pricing strategies and projecting inventory levels based on usage within the markets. He formed strong relationships and performed site training with each one of his customers and grew the international business and within a few short years was able to almost double the domesic business within his territories.
President Al Pratt and Executive Vice President John Pratt feel that the addition of David's experience and unique skill set for attention to detail, and his abilty to focus on customer service will enhance JSC's ability to reach new customers as well as to service current customers in a greater capacity than ever before.
David can be reached at 908-213-9350 ext. 10 or at dbell@jerseystrandandcable.com