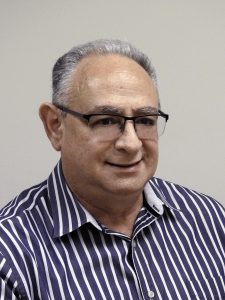 Phillipsburg, New Jersey April 3, 2019-Additions in staffing continues the efforts to compile a strong Management Team at Jersey Strand and Cable.
The addition of Jose Badano, Plant Manager at JSC will continue to build a strong management team at Jersey Strand and Cable. Jose has 40 years of experience in the land gas turbine industry and aircraft engines specializing in conventional and non-conventional machining.
Jose has held positions of MFG Supervisor, MFG Manager and Director of European Expansion and Director of Manufacturing for companies such as Metem Corp. and GE in New Jersey, Pennsylvania, and Hungary.
Jose's responsibilities will include optimization of strand and cable manufacturing processes, production organization, employee relations, plant safety programs, general maintenance, and repair/maintenance of machinery. Jose will be reporting to Executive Vice-President, John Pratt.
John Pratt says, "Jose's ailities to optimize product lines will enhance our already streamlined procedures. it is great to have him on board to help with the daily operational organization of the manufacturing, shipping, and maintenance departments. Jose's extensive knowledge of process improvement, Lean, Six Sigma and ISO procedures will improve production uptime.